Prof. Nolan Receives Xtreme Research Award 2020 – Attend the Award Lecture Webinar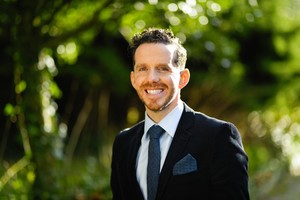 Prof. John M. Nolan, from the Nutrition Research Centre Ireland, School of Health Science, Waterford Institute of Technology (Ireland), has received the Xtreme Research Award 2020. He has an impressive research track record focusing on the role of macular pigment (lutein, zeaxanthin and meso-zeaxanthin) for visual and cognitive function.

With the Xtreme Research Award 2020, Heidelberg Engineering recognizes his efforts to verify the importance of macular pigment for visual performance in both healthy individuals and AMD patients, standardizing these measurements with an investigational SPECTRALIS® Macular Pigment Optical Volume* Module. It also acknowledges his drive to link macular carotenoids to cognitive function and brain health, with the goal of identifying ways to reduce the risk of Alzheimer's disease.
Prof. Nolan will give his lecture online on Wednesday, May 13, 2020 3:00 PM - 4:00 PM (CEST).
Prof. Nolan said: "It is a tremendous honor for me to accept this award from Heidelberg Engineering, which is a result of over two-decades of work studying this nutritional pigment in the eye. I am most grateful to my team for their continued commitment to our research questions, and this award is a true reflection of their achievements. Science is only as good as its measurements, and thankfully we now have access to gold standard technology such as the Heidelberg Engineering SPECTRALIS."
Enjoy the webinar.
*SPECTRALIS MPOV is currently under development and not available for sale.