In conversation with Captain Tyson J Brunstetter
On 22nd May 2019 participants of the 7th Annual Heidelberg Engineering Academy Masterclass in Glasgow enjoyed a lecture about Spaceflight Associated Neuro-ocular Syndrome (SANS) delivered by Captain Tyson J Brunstetter, Aerospace/Research Optometrist, NASA Johnson Space Centre, USA.

SANS is the term used to describe a combination of symptoms that have been found in astronauts who have undergone long duration space flight missions in microgravity environments, such as the International Space Station (ISS). During his Masterclass lecture, Captain Brunstetter revealed that there is still much to learn about the etiology of SANS and whilst several theories are being explored, the precise causes of the syndrome are yet to be discovered. The team at Eye News caught up with Captain Brunstetter to find out more about how SANS research is progressing and published their conversation in a series of videos.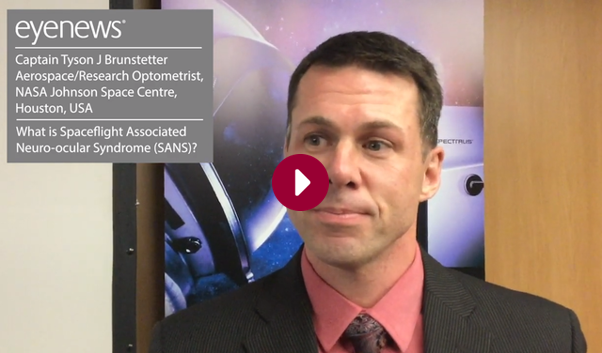 In the video series, Captain Brunstetter explains:
Save the date for the 8th Annual Heidelberg Engineering Academy Masterclass taking place on Wednesday 20th May 2020 at Austin Court, Birmingham.