Heidelberg Engineering presents various scientific innovations at the annual meeting of the Association for Research in Vision and Ophthalmology (ARVO)
Heidelberg Engineering showcases its research capabilities at this year's ARVO congress that takes place in Denver, Colorado, USA, from May 1–4. The team looks forward to reconnecting with the global research community after two years of solely virtual ARVO meetings, and to demonstrating various scientific innovations and state-of-the-art technologies at the Heidelberg Engineering booth (#2412). The research technologies shown cover a wide range of applications – from retina diagnostics and glaucoma research, cellular and metabolic imaging, to anterior segment innovations, as well as artificial intelligence (AI) solutions.*
Secure access to AI – The future for informed diagnostics and treatment decisions
Heidelberg Engineering invites all researchers and developers of AI algorithms to meet its team at ARVO to explore a new secure workflow solution for accessing AI applications. Additional health IT solutions will also be presented at the booth.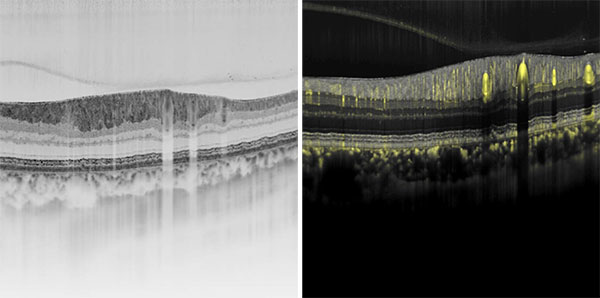 Innovations in retinal imaging and glaucoma research
Heidelberg Engineering has a strong background of developing imaging solutions that support advancements in ophthalmic science and lead to tangible benefits in clinical diagnostics and patient care. The imaging technologies presented at ARVO include high-resolution structural and vascular OCT, swept-source OCT applied to the anterior segment, and novel applications for imaging patients in a supine position. Delegates can also learn more about research being carried out in fluorescence lifetime imaging, OCT-guided selective retinal laser therapy and phenotyping glaucoma.
Fostering research in cellular imaging and anterior segment diagnostics
Heidelberg Engineering's confocal scanning laser microscopy technology (as used on the HRT3 RCM) offers a unique approach for the in vivo assessment of all corneal layers – down to the cellular level.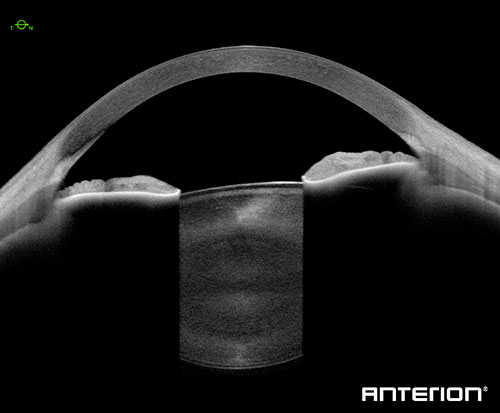 In addition, Heidelberg Engineering recently released the ANTERION Imaging App in the USA, which utilizes the power of high-resolution swept-source OCT to visualize the entire anterior segment – from the anterior surface of the cornea to the posterior surface of the lens. Its revealing OCT images provide visual confirmation and add reliability as well as accuracy to the diagnosis and follow-up of anterior segment alterations.
Since its inception in 1990, Heidelberg Engineering has collaborated with international scientists, clinicians, and industry to develop innovative solutions to advance knowledge in ophthalmology and beyond. Uncover more of the company's contributions to science and explore research highlights that involve its technologies at: www.heidelbergengineering.com/int/HEscience
*Many of the technologies presented at ARVO are for research only and are not available for commercial use.