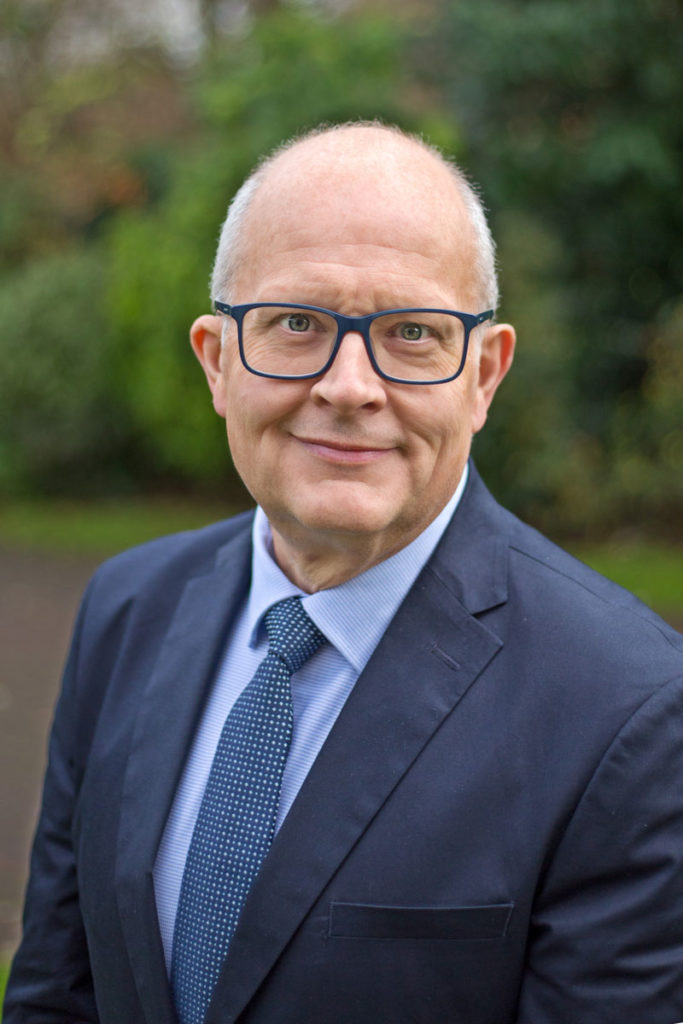 Heidelberg, Germany – Steve Thomson joins Heidelberg Engineering as Clinical Director to further strengthen the Anterior Segment product development team. He will concentrate on the integration of data and images into increasingly efficient and effective anterior segment workflows for clinical practice.
Steve Thomson assumes his new role as Clinical Director – Anterior Segment effective January 1, 2021. He has a background in ophthalmic imaging followed by more than 30 years' professional experience in the ophthalmic industry. Steve is a knowledgeable and respected anterior segment expert with an in-depth comprehension of clinical ophthalmology, as well as all the diagnostic and surgical technologies involved.
Steve's focus will be on the dynamic visualization of anterior segment diagnostic information, both in terms of imaging and data, to empower clinicians, scientists and administrators, as well as inform AI solutions to improve patient outcomes. For that purpose, he will work in particularly close cooperation with the new Scientific Director, Charles Reisman, as well as the newly promoted Medical Scientific Liaison – Anterior Segment, Richard Cornwell who now takes on a global role.
"Heidelberg Engineering has set extremely high standards for ophthalmic imaging to the benefit of so many patients across the world. I am excited to be part of this talented team and contribute to the development of ANTERION and other complementary anterior segment solutions with the potential to enhance the biometric and imaging data that is so vitally important to clinicians and surgeons" said Steve Thomson, newly appointed Clinical Director – Anterior Segment at Heidelberg Engineering.
"As a company, we have ambitious plans to shape the anterior segment aspect of clinical routines in a similar way to what we have achieved in the posterior segment. Thanks to his anterior segment expertise, strong relationships with clinicians and researchers and decades of experience, we are convinced that Steve is ideally placed to demonstrate how high-quality imaging combined with comprehensive data can foster confident treatment decisions and transform clinical workflows," said Arianna Schoess Vargas, Managing Director of Heidelberg Engineering.
In cooperation with the entire product development team, Steve Thomson will pursue Heidelberg Engineering's ethos of collaboration with scientists, clinicians and industry to develop innovative products that deliver clinically relevant benefits.
Note: ANTERION is not available for sale in the US.